Solutions
4G LTE
At Giant World Wireless, we provide internet solution for enterprise connectivity on the following service areas.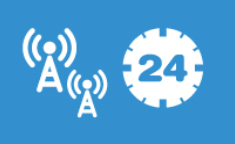 Business Continuity/ Failover
Automatic Failover & 4G/3G/2G Fallback ensure constant & reliable Internet connectivity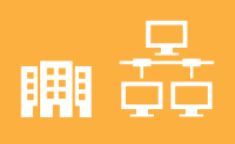 Branch Office Network
Enterprise Dynamic Routing, SPI Firewall, Secured VPNs, QoS, VLAN and IPv6 support
Advanced Telephony Features
Integrated VoIP (Voice over IP) and advanced telephony features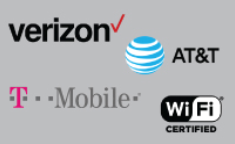 Major Carrier Certifications
Certified by Verizon, AT&T, T-mobile network; Wi-Fi Alliance.
We create Business solutions with 4G LTE as backup or Failover to primary network.
At Giant World Wireless, we help businesses, creating business solutions with our 4G LTE device, as to existing primary network.
Most businesses are dependent on constant and reliable internet connectivity; and any amount of interruption could be devastating, and would impact on everything from revenues, reputation and ultimately business viability.
What is our Strategy?
Giant World Wireless believes in protecting business continuity with Multi-WAN connectivity, with Automatic and True Seamless Backup and Failover Functionality to ensure maximum connectivity and minimum service interruptions.
Experience the Future of Wireless
What important Business Benefits Can is seen from our 4G LTE solutions?
Presently, there are several Business Vertical segments, where our 4G LTE are valued most:
4G/LTE Enterprise Multi-Service Router Features
Global LTE Band support and 4G/3G/2G Fallback
Automatic Failover ensuring High Availability and Network Resilience
Multi APN Service Selection and Service Management
Advanced Quality of Service (QoS) Framework
Integrated VoIP and Advanced Telephony Features
Carrier-Grade Wireless LAN with SSID, hotpot functionality
Enterprise Dynamic Routing, SPI Firewall, Secured VPNs, QoS, VLAN & IPv6 support
Redundant Power Terminal for optional Battery Backup
Supported by Cloud-Based device management platform to extend network Visibility and control of devices remotely
Certified Carrier Network: Verizon, AT&T and T-mobile