VOIP
At Giant World Wireless, we offer a VoIP phone business solution for small to mid-size businesses locally and abroad.
Also, we leverage the power of internet connection to provide a cloud system to answer your callers and ensure that your business is always present. It's packed with advanced business phone features that help run your business with efficiency and help you do what you do best, all while saving you money.
Our customers save an average of over 50% on their phone bills. Our VoIP allows you to make a call directly from a computer through a VOIP or softphone or a traditional phone connected to a special adapter.
We have categories of hardware and software that enable our customers to connect & use the Internet as a communication and transmission medium to make and receive calls locally and globally. This offers several benefits to our customers.
Benefits:
No contracts / No setup fees
U.S. based support
No capital upfront costs
Used & trusted by many small businesses
Most businesses save over $2500/ year, when switched to our service, and as well, provides the following features.
Features Rich:
The phone system comes with over 40+ business-class features built in, and numerous premium features are available to add to the system as needed, and includes:
Voicemail to email
Online dashboard
Professionally recorded greeting
Auto attendant
Internet fax or bring your fax machine
Scales with your business
And more
We offer all brands and models of Voip Phones from different carriers at affordable prices. Also, these are quick look of our VOIP phones with prices. To inquire about additional phones, brands and models, please call our customer service department at: 1-800-990-4268, or send us email at sales@giantworldwireless.com.
Read More:
SEE OUR VOIP HARDWARE PRICING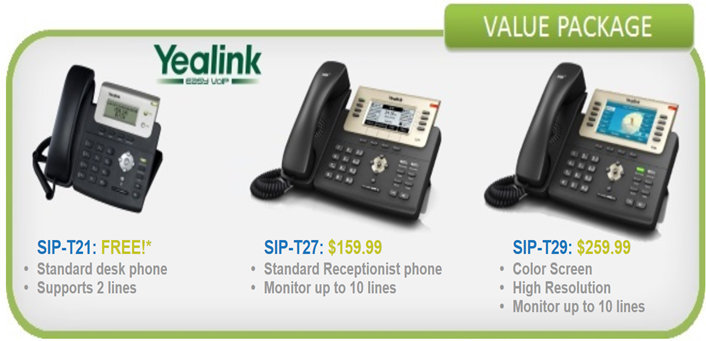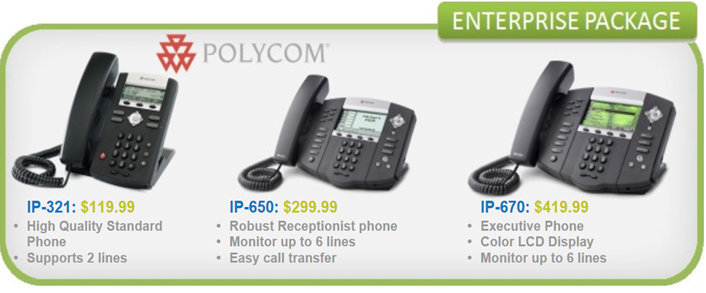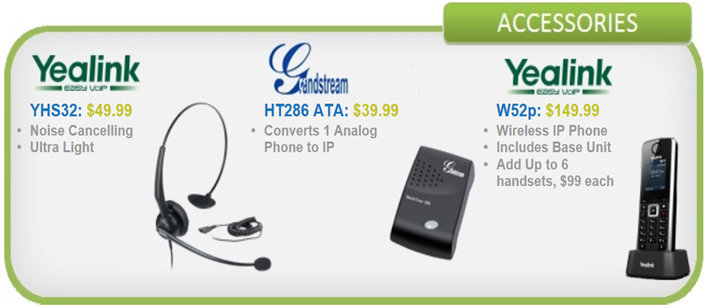 Call for additional VoIP Phone supplies.
Giant World Wireless has become the leader in VoIP phone supplies and wireless data devices. We are the supplier for mid-size providers, including, Rural Carriers, M2M Solutions, and provider Retail Stores.
Read More:
What equipment do you need to use VoIP?
You need to have a broadband Internet connection (3G/4G LTE Internet Modem or router, cable, DSL, or satellite, not dial-up) to subscribe to a VoIP Service. Most problems that consumers have with VoIP are the result of a slow or unreliable Internet connection.
VOIP SOLUTION / ANALOG SERVICE PLAN
At Giant World Wireless, we provide VoIP phone Services, that allows you to get or replace your existing landline phones and replace them as your office phone use to make and receive unlimited crystal-clear calls at one low price.
We offer you a truly independent and redundant connection to your wired or wireless infrastructure.
Here, you can save up to 75% or more on your phone bills by switching to our VoIP phone services.
PRICING – PHONE SERVICE PLANS
| | | |
| --- | --- | --- |
| | Home | Small Business |
| Unlimited Calls to US/Canada* | | |
| 60 Min. Free Intl. Per Month* | | |
| Over 40 Amazing Feature | | |
| Send/Receive SMS Text Messages | | |
| Free Rollover Line | | |
| VoIP Adapter Included | | |
| 30 Day Money Guarantee | | |
| Amazing Customer Service | | |
| Sale – Today Only | 2 Year – $6.21/Mo | 2 Year – $6.21/Mo |