Mobile Phones
Referral Program:
Refer a friend today to Giant World Wireless on any mobile plan & earn $5 free credit.
FRIENDS & FAMILY

REFERRAL

PROGRAM
"BYOD"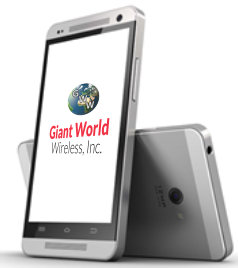 Bring your own device or Buy from Us
We appreciate your referrals.
Read More
How it works:
Existing customers, earn $5 free credit for every qualified referral! It's that simple and easy with our incredible Refer-a-Friend Program.
Refer your friends & family members to Giant World Wireless on any Mobile plan(s), and once your friends or family members sign up for a new SIM card(s), you will receive $5 EXTRA credit for and per referral & there are NO LIMITS! The more friends you refer, the more credit(s) you will receive. PLUS there are also a host of other benefits still waiting to be had with Giant World Wireless, such as unlimited Mobile to Mobile calls across many mobile-like countries, with high speed mobile internet, low cost plans from $19 or $20 Mobile plan & other Add-Ons and so forth.
Call us at 1-800-990-4268, for details.