Mercedes Benz
MERCEDES BENZ
PARTS DEPOT
We provide Genuine Parts & Warranty for Mercedes-Benz, BMW & Toyota, etc
No "Imitation" or "Aftermarket parts"!
Auto & Body Parts
You'd get up to 50% part Discounts, on Mercedes and on many other Vehicle parts.
Start Here
Enter your VIN, Part (#) for part Search. (use this info in the box)


Start YourPART SEARCHRight Here!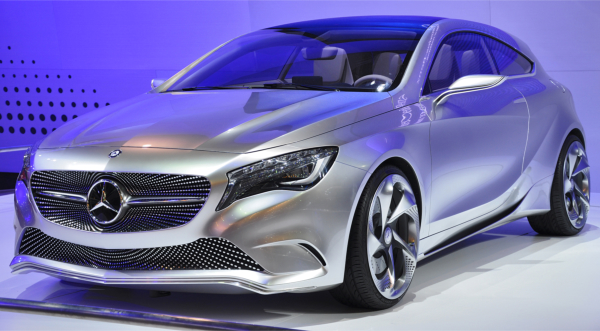 At Giant World Wireless, through Mercedes-Benz Parts Depot, we offer new and Genuine original Mercedes-Benz Auto Parts.
We have the largest product selection for your need.
WE ONLY SHIP TO THE BILLING ADDRESS ON CREDIT CARD ORDERS.
Mercedes-Benz and other car part numbers and prices occasionally change as they update and improve their parts. You will be notified in advance by email of any changes.
OUR FEATURED AUTO MAKES & MODELS:
You can place order by e-mail, 24 hours a day, and 7 days a week. If you have any questions or need any assistance finding other vehicle parts not listed here or confirming a part purchase, click here to contact us. You MUST have your V.I.N. number ready when you contact us. Mercedez-Benz Parts depot, through Giant World Wireless offer discounted prices on new, genuine and original parts on this vehicles:
Mercedes Benz Parts
BMW Parts
Porche Parts
Jaguar Parts
Land Rover Parts
We offer the best performance and replacement parts for your vehicle. Call or email us today with a parts and VIN number, make and model of the vehicle for a quote. Orders shipped within 1 to 7 business days.
We have a 30 day return policy and parts must be in unmarked original packaging, unused and in re-sellable condition. Period, there No returns on electrical parts. There may be a restocking fee of 10-30% depending upon stocking status and our ability to return part to Mercedes.
The Customer is responsible for return shipping.
CONTACT US FIRST FOR RETURN AUTHORIZATION.
At www.mercedesbenzpartsdepot.com, we realize customers make mistakes in looking up their orders so we try to be very helpful and understanding in the return process. We are very flexible in this area with the exceptions of electrical parts. Mercedes OEM parts can sometimes be difficult to look up, so please call us if you have any questions.
Shipping Policy:
Read More
Our shipping is determined by a fair percentage of the purchase, in some cases however, it may be reduced or increased based on the weight and size of the package in question. We will email any changes for your approval before finalizing your transaction. We encourage anyone shopping for collision parts (sheet metal, bumpers, etc.) to call us for a freight quote. Most orders under $100.00 will have a flat shipping rate of $15.95.
Damaged freight claims should be handled by the recipient.
Call FedEx at 1-800-463-3339 with your tracking number and follow their instructions.
We also cannot be responsible for packages that have been lost or stolen after delivery.
OUR INTENTION IS TO PROVIDE YOU "THE INTERNET CUSTOMER" with quality GENUINE MERCEDES parts and great service.
You will be notified by email if we find that any of the terms need to be changed. This sometimes happens when the freight is not figured correctly or the part you selected is incorrect in our opinion. Some items may no longer be available to us or to you. Any purchase may be terminated by seller or buyer previous to being shipped if new terms are unacceptable by either party.
Our website uses software for looking up part numbers, please keep in mind that this is for reference only, this has few accuracies
We try to double check all part numbers for application but cannot guarantee the accuracy of the provided information, therefore, please fill in your vehicle identification number (17 digits) verified through: https://www.carfax.com, under /CARFAX Reports. This is very important; it allows us to determine if the Mercedes part you selected is correct for your Mercedes model and year.
The vin number can easily be found on your registration or insurance card or even on the driver's door jam or through the windshield view on the drivers, outside the vehicle. Your vin number tells us everything about your car, model, year, color, engine codes etc. This all but guarantees accuracy as we double check every order. Again, the VIN # IS VERY IMPORTANT to provide.
DELIVERY & INSTALLATION
We also sell tires. It's easy. Pick your tires and we ship to you & you save up to 50%.