ELFIQ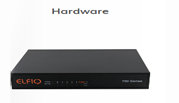 Giant World Wireless has formed alliance and partnership with Elfiq, to support its SD WAN device deployments using our 3G/ 4G and LTE mobile carrier links to deliver significant value to an organization as they have become fast, mature and reliable.
The use of Elfiq Networks products improves network performance by allowing smarter bandwidth management, to provide added flexibility and higher responsiveness to Network connectivity.
SD-WAN aims to support multiple connection types and VPNs between sites, offer dynamic and flexible WAN connectivity, reduce costs, improve network performance and provide a simple management interface. A typical SD-WAN deployment with Elfiq Networks consists of hardware or virtual devices installed at each of the client's sites (edge) and networked with other devices located at the headquarters, data centers or recovery sites, or in the Cloud.
Featured Products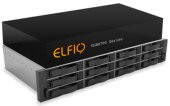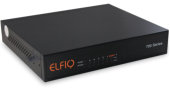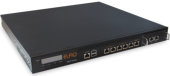 Working together and with Elfiq Central, it can help safely create and maintain powerful SD-WAN, and will grant organizations with unprecedented control over their devices and network
The clients can use one or more of our 3G/4G/LTE carrier links to guarantee uninterrupted network access to their business operations.
The common usage of our 3G/4G/LTE includes:
Failover option when all wired carrier links are unavailable for users and critical services
Constant connectivity for vehicle access (car, truck, ship, etc.)
Improved download throughput for key projects
Additional carrier option when no other is available.
The Elfiq Networks Solutions makes it easier for clients looking to replace or update their aging network to build an affordable WAN infrastructure.